On 1 August 2007, Runggye Adak, a nomad from Lithang in eastern Tibet, stepped onstage at an official function at the Lithang Horse Racing Festival, to present a ceremonial khatag to the chief Lama of Lithang monastery.
Take Action now and send a message to Sichuan's Party Secretary Wang Dongming (below), demanding the immediate release of Runggye Adak, Adak Lupoe and Jamyang Kunkhyen.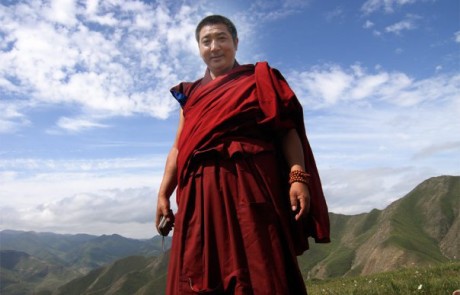 On 20 August 2011 Jigme Guri a senior monk from Labrang Monastery in Amdo (Ch: Gansu), was arrested for the third time in three years. His current whereabouts are unknown.
PLEASE TAKE ACTION! Send an email message to Gansu's Party Secretary Wang Sanyun, demanding the release of Jigme Guri. Your action here and now could make a difference in finding Jigme Guri and securing his release.